Hello everyone. Let's congratulate on the end of EXPO IMPRESSION 2023. First, I'm thankful to our staff include technician team, sales, engineers, and partners who helped organize this machine show. Secondly I appreciate all you guys who came to visit this machine exhibition, especially, the audience who visited our stand, SINO SUPPLY.
In the exhibition, we displayed the all size eco solvent printers and sublimation printers. Like 0.7, 1.2, 1.6, 1.8, 2.5 and 3.2 meter. Xp600 and i3200 have exampled our success in the market oversea, especial in Mexico, South America.
Now the things we SINO SUPPLY want to do is leading globe printing business for the enterprises and for our agencies.
We create the business chance for Everyone in this industry. Even you're just a print shop at the roadside or digital printing or resellers, everybody could get printing equipment, materials and consumables from us and get technique support.
Besides we also could provide business modes for you, like printer's maintain, printing equipment, materials and consumables.
Let's see it.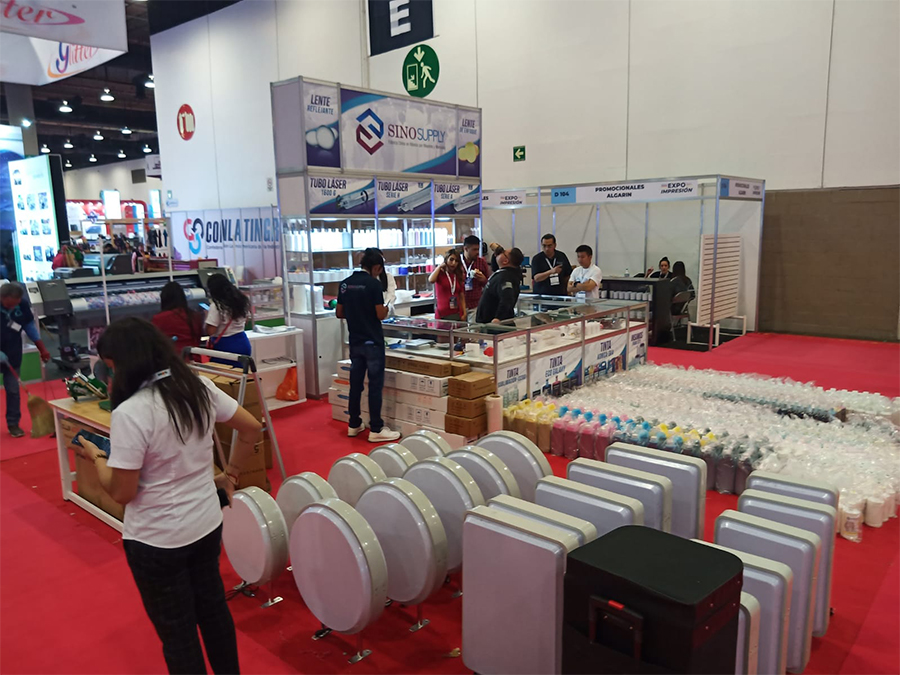 And we also have xp600, i3200, konica 512i, sublimation, Galaxy inks and so on.
Every year we invest hundreds of million money in equipment, technique and after-sale service.
Now we aim to promote printing equipment up-dating. And we also provide materials. Like PVC banner flex, vinyl, one way vision, reflective film and so on. Besides we also supply old equipment like dx5, dx7 parts for the market.
And this is our business scope and branch office in Mexico, South America.
SINO SUPPLY is looking forward to your cooperation!